One of the perks of living at Oakmont and in the greater Gainesville area is its proximity to similarly appealing towns. In this case, we're talking about Waldo, Florida.
This part of north central Florida is filled with smaller, equally historic places that sprang up in the 19th and early 20th centuries. Several date even earlier, back to the 17th and 18th centuries.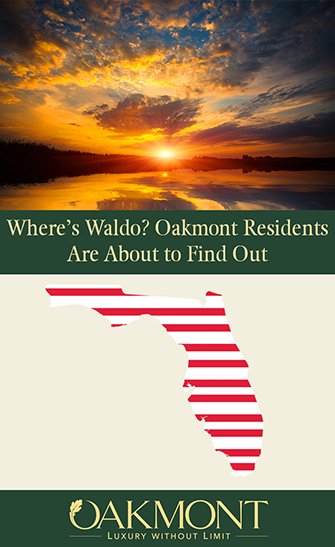 Native peoples also lived here centuries before European powers began exploring the Florida peninsula.
All of that say, there's a lot of history here, and the historic buildings and preservation efforts you see around Gainesville and its surrounding hamlets are very real. They're not built for Hollywood!
One of the byproducts of history is the wealth of local antique and collectible shops. You'll find them all over Gainesville and its sister towns, and these outposts are great places to browse, learn and unearth a treasure for your new Oakmont home.
You might even be inspired to add to a collection or start one!
One of the best local antiquing grounds is located in Waldo. Follow us and we'll take you there.
Where Waldo is
It's a short drive northeast of Gainesville, perfect for a day trip or lazy weekend adventure.
We told you about the historic town of Micanopy just south of Gainesville, in an earlier post. If you haven't explored it, add it on your to-do list. And while Waldo is similar, it has a pedigree of its own. Plus, it's less than 30 miles away.
To get there, exit Oakmont and head for the east side of downtown Gainesville, using the route that's most convenient or quickest for you. If you're a new Oakmont resident, try a new route to get to know your hometown.
Either way, be on State Road 24 once you reach Gainesville's east side. Pass the airport and stay on S. R. 24 until you reach Waldo.
Small but feisty
In the mid-to-late 1800s, Waldo, Florida flourished as one of the state's earliest inland tourist destinations. Time and circumstances ended that era, and today Waldo is mostly a residential area that benefits from its location near Gainesville.
Waldo remains surrounded by vast natural resources and recreational opportunities — take a peek at Lake Alto for sunset photos — and don't miss the bright red caboose downtown that spotlights the importance of early railroad traffic to Waldo.
Antique-ers, head here
Searching for new treasures that are old? You want the Waldo Antique Village. It's north of downtown Waldo on U. S. Highway 301.
Plunge into this two-level, 20,000-square foot building and get happily lost amid dealer booths stocked with vintage, antique and quirky pieces. You'll also find decorative items, original art and even salvaged architectural elements.
But that's not all. Next door is the Waldo Farmers and Flea Market, where treasure hunts continue, and you may find things you didn't know you needed, like fresh produce for next week's dinners.
Ready for your Oakmont lifestyle? Talk to us here.