Oakmont's new resident amenity, the Gopher Tortoise Reserve, provides a wonderful way to interact with the pristine natural landscape that surrounds this master-planned community.
But, did you know the Reserve matters even more for its namesake?
Nowadays, gopher tortoises need human help to thrive in their native southeast U.S. habitats. Oakmont's new Gopher Tortoise Reserve not only gives community residents another stellar outdoor recreational option — especially important as we emerge from a global health crisis — it also raises the awareness of one of Florida's threatened species.
Beginning in mid-2020, ICI Homes, Oakmont's developer, worked with local and state officials to make the Gopher Tortoise Reserve a reality. Groundbreaking for the new two-mile walking trail and accompanying signage took place in late February. The reserve opened in April 2021.
It's the latest addition to the amenities at Gainesville's top master-planned community. Oakmont residents already enjoy a spacious Residents Club, numerous community activities, a fitness center, tennis and basketball courts, an event lawn and resort-style swimming pool.
Now, they can commune with nature.
"Not only will the reserve continue to provide sanctuary for gopher tortoises, it will also serve as a passive amenity and learning opportunity for the Oakmont residents," says Joe Blanco, ICI Homes' North Florida Division manager.
Allow us to introduce you to the gopher tortoise.
Oakmont's first residents
The new Gopher Tortoise Reserve formalizes what had been in place all along. The truth is, gopher tortoises were Oakmont residents before Oakmont existed. When construction first began on the community in 2014, 46 of Oakmont's 550 acres were set aside as a tortoise preserve.
The recent creation and installation of the Gopher Tortoise Reserve walking paths and signage brings greater awareness to the tortoise's presence, and gives Oakmont residents a natural slice of north central Florida of landscape to explore in their own backyard.
Meet the gopher tortoise
Per the Florida Fish and Wildlife Commission, the gopher tortoise is one of five native North American tortoise species and the only one whose natural habitat is east of the Mississippi River.
Gopher tortoises are federally listed as endangered in their native U.S. region, and the state also protects them under the Florida Endangered and Threatened Species Rule.
These shy, lumbering land-dwellers love the sandy soil in this part of Florida. They live in burrows they dig themselves, which actually offer shelter to over 350 other species of animals (some of which are also threatened species!).
Because they benefit so many other kinds of animals, gopher tortoises are known as a keystone species.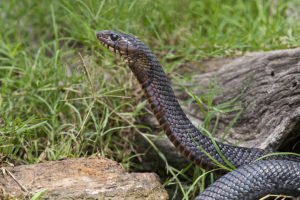 A keystone species is defined as "a species on which other species in an ecosystem largely depend, such that if it were removed the ecosystem would change drastically."
So, Oakmont's natural neighbors are certainly worth protecting!
When these tortoises aren't in their burrows, they enjoy sunning themselves outside on cooler days. They are herbivores, meaning they feed on many of the low-growing plants within the Reserve.
Adult gopher tortoises can range from nine-to-15 inches in length, and their hard shells, scaly heads and legs are a camouflage-y grayish brown. If you spot a tortoise while walking the Reserve, yield the right-of-way and keep a respectful distance. It's likely checking you out too!
Ready for your Oakmont lifestyle? Talk to us here.