You won't find a better landing spot in Gainesville, Florida than the master-planned community of Oakmont.
Several of the area's top builders are active here and you'll find no shortage of flexible floor plans, lots and price points.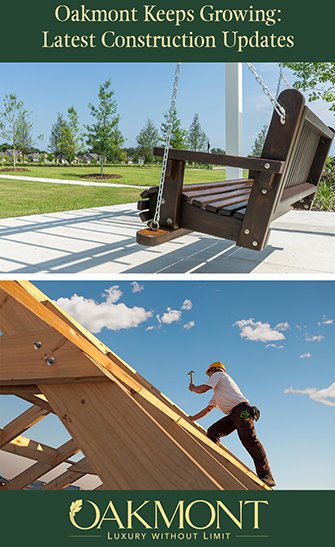 We'd like you to come along for the ride. So, we're dropping in with some exciting updates about what's going on in and around Oakmont's more than 550 acres.
Where is Oakmont?
Just in case you didn't already know.
You'll find Oakmont tucked on the southwest side of Gainesville, to the west of Interstate 75, which bisects Florida from north to south. It's between State Roads 26 (Newberry Road) and 24 (Archer Road). Both roads are marked Gainesville exits off I-75, which makes finding Oakmont easy.
For those of you GPS-ing, pinpoint the intersection of Parker Road (NW 122nd Street ) and SW 24th Avenue. That's Oakmont's main entrance. Or, click here for directions to our clubhouse – your go-to for all things Oakmont.
Cool things in the works
Here we go! Phase 3 of residential building is underway. You'll find 40-foot lots ready to hold your new home, plus 65-, 80- and 100-foot lots under construction. The latter will be ready for buyers soon. Look for larger 150-foot lots to be ready later this year.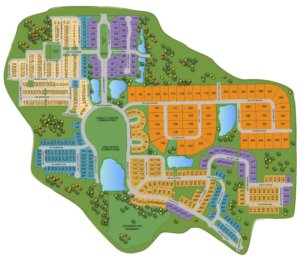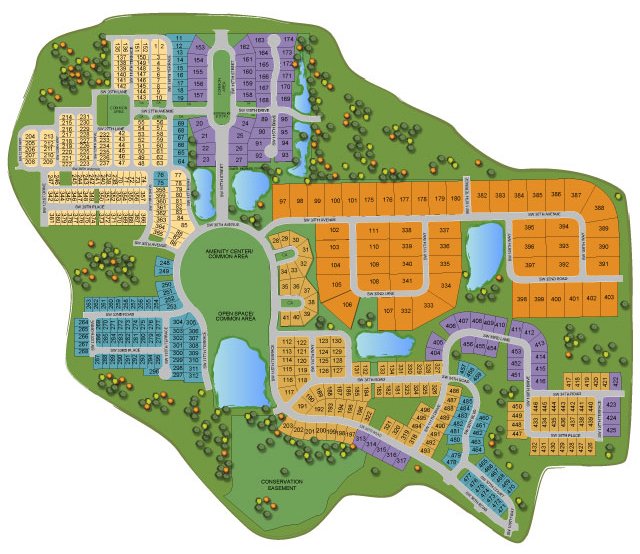 Did someone say Phase 4? Yup, already in the design stage — 162 lots, to be exact.
Also in the design stage? A turn lane off Parker Road, which will streamline entering and exiting Oakmont, along with a bike path to accommodate everyone's favorite non-motorized, two-wheel vehicles.
There also are plans for a second Oakmont entrance, which includes an entry feature. Those have been submitted to Alachua County officials for approval.
Perhaps the biggest feature is the new Alachua County elementary school scheduled to be built just southwest of Oakmont, off Parker Road. The school also is in the design stage and targeted to open for the 2020-2021 school year.
Why all the updates?
Gainesville is growing! The historic, vibrant city in north central Florida is welcoming new industries and business, due in no small part to the fact it's also home to the University of Florida.
UF offers students and hometown residents all the educational, cultural, athletic and diverse riches one can want. Its medical institutions are renowned, as are the burgeoning research opportunities at UF's many other disciplines.
But a major state university isn't the sum of Gainesville. The city is just a great location. You're smack-dab in the center of the Sunshine State, with easy interstate access to Orlando to the south, with its world-famous attractions, and to Florida's Atlantic and Gulf of Mexico coasts. And, north central Florida's natural resources and recreational opportunities will keep you relaxing or burning calories for as many hours as you wish.
Ready for your new custom Oakmont home? Start the conversation here.