There are many great reasons people enjoy living in Florida, but one of the biggest is the state's year-round temperate climate. Old Man Winter rarely visits, and when he does, it's usually a short-lived chill that doesn't interrupt your outdoor fun – in fact, it enhances it!
In fact, cooler weather is a welcome change after north central Florida's bright, hot summers.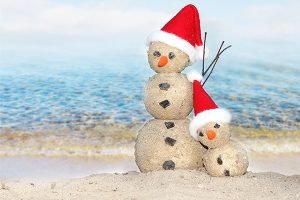 And residents of Oakmont — Gainesville's premier master-planned community — will find no shortage of ways to enjoy it outdoors. Oakmont's resident amenities are the region's best, beginning with the Resident Club, which provides social and meeting spaces, and anchors a fitness center, resort-style swimming pool, basketball and tennis courts, and a large event lawn.
Many fun activities near Oakmont also are at their best during Florida's cooler seasons. Patronizing farmers markets, festivals, and participating in outdoor recreation all can be delightful amid lower humidity and temperatures. But that's hardly all!
Below are more suggestions for maximizing cool-season outdoor fun near Oakmont.
Gopher Tortoise Reserve
Oakmont residents can start in their own backyard by exploring the community's unique slice of the great outdoors.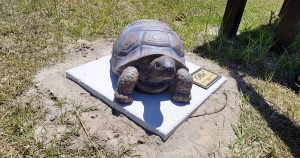 Autumnal and winter days are perfect for hiking this two-mile trail through local woodlands and meadows.
The Gopher Tortoise Reserve specifically protects gopher tortoises, a southeastern U.S species native to the coastal uplands surrounding Oakmont. This 46-acre tract within Oakmont's boundaries was "reserved" from the beginning, and a collaboration between Oakmont developers, state and local officials and nearby University of Florida wildlife experts resulted in the reserve being opened for residential exploration. It's pedestrian-only, but cyclists can tuck their bikes at a handy rack at the trailhead.
Outdoor dining
Another joy of living the Florida lifestyle is being able to enjoy outdoor dining year-round. Only the occasional thundershower might dampen those opportunities.
A Florida autumn, winter and early spring are perfect times to sample Gainesville's thriving foodie scene, and take your repast outside in courtyard, sidewalk and open-air bar seating. Cooler seasons also mean turning up the heat on your own outdoor feats. Crank up those grills, fire pits and summer kitchens, then don a light jacket, enjoy sunset, and roast S'mores for dessert.
Up for a unique experience elsewhere? Check out Swallowtail Farms farm-to-table dinner events. The local farm hosts monthly outdoor dinners cooked by guest chefs at its acreage on the southeast side of Gainesville.
Artwalk Gainesville
This monthly event showcases Gainesville's vibrant arts scene.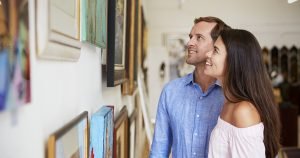 A group of participating galleries, studios and other venues that host art exhibits, stay open for special hours — 7:10 p.m., — on the final Friday of each month.
Visitors can download a map to plan their excursion, then stop for refreshments at bars, coffee shops and restaurants along the way. Expect to find traditional art forms such as paintings and ceramics, plus prints, photography and live performances.
Since Artwalk Gainesville is a pedestrian experience, Florida's lovely cooler seasons are perfect for artsy outdoor strolls.
Ready for your Oakmont lifestyle full of outdoor fun? Talk to us here.