If you're a new Gainesville resident or considering becoming one, you won't find a more cutting-edge community than Oakmont.
Along with its convenient location on Gainesville's southwest side, Oakmont offers a multitude of builders, floor plans, lot sizes and terrain. All those options,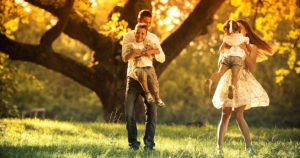 combined with amazing amenities and natural beauty, produce the type of master-planned residency that makes living here a destination location.
But, as current as Oakmont is, all those massive live oaks you see should drop this hint: Oakmont's hometown is a historic place. The lively, booming city of Gainesville actually was established in the early 1800s, then incorporated in 1869. This was after centuries of influence from European settlers and Native American tribes. And, it's been the home of the University of Florida since 1906.
With such a pedigree, Gainesville contains many cool sights and places to scope out. Playing tourist will help you learn your way around the city. One of our suggestions for what to tackle first is residential in nature. Since you live in one of Gainesville's most modern neighborhoods, why not check out one of its most historic?
Here are our tips to exploring the whimsically named Duckpond neighborhood.
What Duckpond is
Duckpond is one of Gainesville's oldest neighborhoods. Located northeast of downtown, it was developed principally in the late 1800s through the first few decades of the 1900s. Duckpond's quiet, narrow streets take you back a century. Here, moss-draped oaks, vibrant gardens and splendid traditional architecture conjure an early 1900s version of Gainesville.
The restored homes hail from a variety of styles — Victorian and Mediterranean, Colonial, cottages and farmhouses. Additionally, many structures sport plaques from Historic Gainesville, Inc., that must meet certain historical criteria.
One of Duckpond's most important sites is the Thomas Center, which began as a private home in 1910 and now functions as a community gathering place for art exhibits, live performance, tours of its historic buildings and grounds, and a beautiful public garden.
And, lest you ask, there is an old retention pond where ducks congregated in Duckpond— and where waterfowl still does, as all over Florida. Thus, the neighborhood's moniker.
Guess who's from Duckpond?
Rock legend Tom Petty, who passed away in 2017 at age 66, grew up in Duckpond. The Florida Historical Marker Council approved a state historical marker citing Petty's Gainesville ties that was to placed in the neighborhood in October 2019.
Not to mention, the marker isn't the only local ode to the singer. Gainesville Northeast Park, at 501 NE 16th Avenue, was renamed Tom Petty Park on October 20, 2018 in honor of his 68th birthday. Petty played in the park as a youngster.
Ready for your Oakmont lifestyle? Talk to us here.