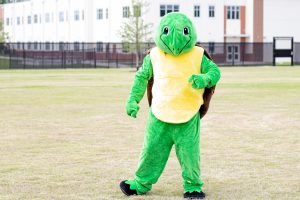 Despite a one-week delay due to inclement weather, the 4th annual Oakmont Slacker Run was a huge success. A total of 193 runners participated in the event and helped raise $34,229.60 for the Child Advocacy Center, INC in Gainesville.
The event, which took place on May 5th, was organized by the community of Oakmont, ICI Homes, and the Child Advocacy Center. Despite the weather setback, runners showed up in full force to support the cause. The funds raised will be used to support the Child Advocacy Center's mission of providing services to children who have suffered abuse or neglect.
"We are thrilled with the turnout and generosity of the community," said Jeff Quigley, Board Member of the Child Advocacy Center. "The funds raised will make a meaningful difference in the lives of the children we serve."
The Oakmont Slacker Run has become an annual tradition in the community and continues to be a successful fundraiser for the Child Advocacy Center. The organizers are already looking forward to next year's event.
For more information on the Child Advocacy Center and how to support their mission, visit their website at https://www.childadvocacycentergainesville.org/.