Here's a fun way to learn the greater Gainesville area if you're a new Oakmont resident: take a cell phone tour.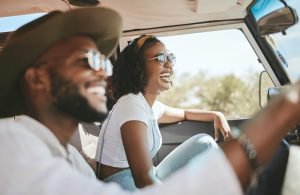 The Old Florida Heritage Highway cell phone tour we're sharing was created by the folks at VisitGainesville.com. It combines a map and an audio soundtrack to use as a guide when exploring some of the natural and historical sites near your new Oakmont home.
The north central Florida region is known for its beautiful parks and preserves, and history that extends back centuries among multiple communities. Famous people also lived and worked here, or passed through, leaving indelible traces that still exist today.
Since Oakmont is located on Gainesville's bustling west side, it's convenient to Interstate 75, busy downtown Gainesville (historic treasure all its own), the University of Florida, and signature places like Paynes Prairie Preserve State Park — Florida's first state preserve.
Here's the details on VisitGainesville.com's free Old Florida Heritage Highway cell phone tour.
First things first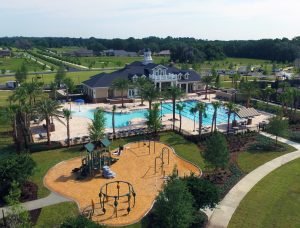 Make Oakmont your home base for all future Gainesville-area excursions. It's the area's top master-planned community AND it boasts the best resident amenities.
We mentioned Oakmont's stellar location above. But its generous size (more than 550 acres), and convenient location near top-rated schools, shopping, dining and entertainment enclaves are other factors that make it an easy choice.
Oakmont even contains its own slice of nature — the Gopher Tortoise Reserve. It encompasses 46 acres and protects native gopher tortoises. The Reserve features a popular walking trail through north central Florida's lush woodlands and gently sloping terrain. You'll spot native plants and perhaps even a tortoise.
The Residents Club anchors Oakmont's other amenities with social and gathering spaces, a fitness center, resort-style swimming pool, an event lawn, and tennis and basketball courts.
Why leave? To take a tour, of course…
How to enjoy the cell phone tour
The tour takes you through some of the top historical highlights south of Oakmont and Gainesville, along the Old Florida Heritage Highway. Visiting those places and learning about them is a fun way to spend an afternoon or a weekend day.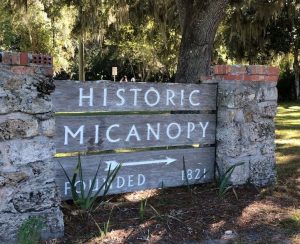 Along with Paynes Prairie Preserve State Park, you'll visit the home of a famous author, a one-of-a-kind country store, and Micanopy, Florida's oldest inland town.
Before you leave, hit the link to download and/or print out the map to all cell-phone tour destinations. This will be especially helpful if you haven't had a chance to do any exploring beyond Oakmont and surrounding places like stores, workplaces and schools. The map also lists yummy stops for food and drink.
Remember to operate your phone hands-free, or have a passenger do it if you're driving. Once you reach your first destination, dial the tour's dedicated number and enter the destination's number off the map. The audio bites will tell you all you want to know!
Ready for your Oakmont lifestyle? Talk to us here.