One of the perks of living in a small city that's also home to a major state university, is the abundance of art and cultural treasures.
Gainesville is no slouch in either category. Oakmont residents likely know the names of their hometown museums, performing arts and nightlife venues, festivals and exhibitions of all kinds.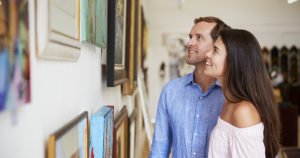 More importantly, these cultural venues do far more than provide a backdrop for collections, an art installation or a concert. They're also sources of inspiration, community among people with similar interests, and rainy-day rescues for visitors and restless children.
To name but a few here: the Florida Museum of Natural History, the Cade Museum for Creativity and Invention, the Harn Museum of Art and the historic Hippodrome Theatre.
Please patronize these and other nearby venues. Visiting each one is a superb way to get to know Gainesville if you're a new Oakmont resident. But, once you're ready for a new experience, we've got just the suggestion: the Appleton Museum of Art in neighboring Ocala. It's chock-full of mesmerizing things to see, and is super-convenient to Oakmont.
Here's why "the Appleton" is worth a road trip.
Where you're going
The east side of Ocala — Gainesville's sister city to the south. The Appleton is less than an hour from Oakmont, and an easy 47-mile drive down Interstate 75.
Once you're in Ocala, take Exit 354 (U.S. Highway 27) and head east. The Appleton is located at 4333 East Silver Springs Boulevard, near the Ocala Civic Theatre.
What you'll find here
Amazing art displayed in classic, serene surroundings. The Appleton totals just over 81,500 square feet. It sits on 44 acres and was built by its namesake, Arthur I. Appleton, also the founder of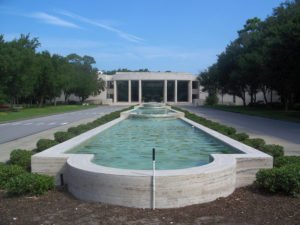 one of Ocala's thoroughbred horse facilities — Bridlewood Farm.
He built the Appleton for his personal art collection, then donated it to the city in 1986. A 4,000-square-foot gallery, the Edith Marie Appleton Gallery, debuted in 1996. The College of Central Florida has overseen the museum since 2004.
The Appleton's main exhibition space is a marble quadrangle that frames a courtyard and fountain. The smooth stone architecture allow you to thrill to permanent collections of European art — paintings, sculpture, decorative objects — many from well-known masters.
Traveling exhibitions that focus on a story, era, or specific art discipline, bring current displays to the Appleton throughout the year.
Cool extras
The Appleton is right on point with a 250-seat auditorium, a cafe, occasional artists' works-in-progress that visitors can watch being created, tours of all kinds, and classes and workshops for adults, children and students.
You can even get married here! Yes, facility rental is available. And, if you spring for an annual Appleton membership — extremely affordable — you can join fellow Appleton members on special tours and trips across the state of Florida.
Sounds the best sort of cultural bonanza!
Ready for your Oakmont lifestyle? Talk to us here.