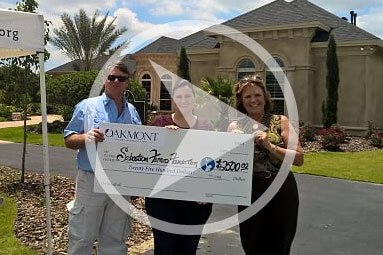 More than 1,000 people participated in "Designers on Parade" event last weekend at the official grand opening for Gainesville's newest master-planned community, Oakmont. All nine models presented by six of the area's finest builders including Tommy Williams Homes, Jeffrey M. Wilde Builder, Inc., Arthur Rutenberg Homes, Barry Bullard Homes, ICI Homes, and Tommy Waters Custom Homes were open for touring.
To spur interest and higher attendance, Oakmont master developer, ICI Homes, partnered with a well-known local charity dedicated to delivering integrated pediatric care for children and their families, the Sebastian Ferrero Foundation. In return for their support at the event, a $2,500 donation was made on behalf of the builders to help the foundation carry out its mission.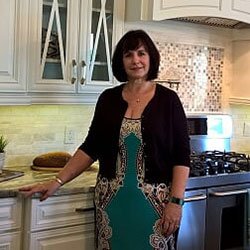 Roxanne Wilde – Jeffrey M. Wilde Builder, Inc.
Many of the interior designers who merchandized the homes were on hand to answer questions and visitors received a ballot to "rate" their favorite features in each home including kitchen, family room, owners suite, outdoor living and best overall decorating. Three hundred and twenty one ballots were turned in during the two day event. Ballots were tallied and although the voting was surprisingly close, the #1 accolades go to Jeffrey M. Wilde Builder, Inc., who aced four of the five categories; interior design by Roxanne Wilde. Arthur Rutenburg came in a close second and got top votes for the best kitchen category.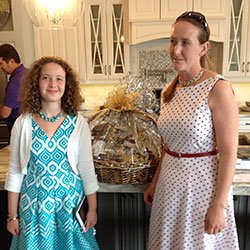 Rachel Preston & Her Daughter
Two prizes were awarded to visitors by random drawing with Saturday's gourmet goodie basket going to Archer resident Rachel Preston, and Sunday's $500 gift card to Ann Marie Choi of Gainesville. Both recipients were very appreciative of their big wins.
Without a doubt, the biggest winner was the community of Oakmont itself and all the Oakmont Builder Group, who are enjoying great success in Gainesville's newest master-planned community.