If you're considering a new custom Florida home at Oakmont, good news! You now have even more choices for the perfect lot and floor plan. ICI Homes is introducing new 50-foot lots and eight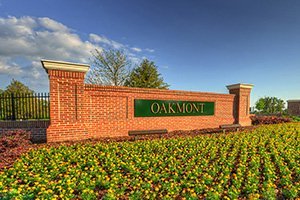 new floor plans to go on those new lots. Mix and match your favorite plan to your favorite lot and voila — a new custom Florida home in Gainesville's top master-planned community.
Oakmont is like no other residential enclave in north central Florida's most vibrant city. It's located on Gainesville's growing, convenient west side, with easy access to downtown arts and entertainment districts, the University of Florida, Santa Fe College and some of the nation's top medical facilities.
Six of the region's top home builders — including ICI Homes — are active in the community.
Here are more details on the new Oakmont offerings from ICI Homes.
50-foot lots are versatile
Our new 50-foot lots provide plenty of space for home buyers seeking a lower-maintenance lifestyle, particularly those not keen on outdoor maintenance.
You'll still enjoy spacious front and back yards, and can landscape your new outdoor living space to personal taste. For example, container gardens — planters stocked with fresh flowers and plants — add nature's color and beauty with a minimum of effort. All you need is a pair of pruning shears, and a handy watering can or small garden hose.
It's also worth noting that every ICI Homes floor plan comes with a covered lanai for outdoor living, leaving you a ready stage for whatever outdoor plantings or structures you'd like to enjoy.
Our new floor plans are versatile, too!
Our eight new floor plans for these 50-foot lots range from 1,500 to approximately 2,400 square feet. Each is a one-level plan (no stairs to climb or clean!).
Five plans — the 1,541-square-foot Laguna, the 1,650-square-foot Fontana, the 1,728-square-foot Avery, the 1,789-square-foot Monterey, and the 1,872-square-foot Charlotte — feature three bedrooms and two bathrooms.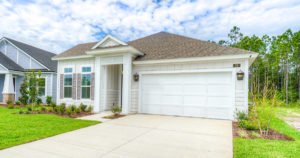 Three plans — the 2,115-square-foot Oakland, the 2,217-square-foot Serena and the 2,399-square-foot Aiden — feature four bedrooms and three bathrooms.
All eight new floor plans available for our new 50-foot lots prioritize an open living plan, with gathering, dining and kitchen space open in the heart of the house. And of course, that easy-living lanai beckons just beyond. All eight floor plans also include a flex space that can be whatever it should be for each new homeowner. Think home office, formal dining space, craft room, or library.
If you're new to ICI Homes, you may not know they're known as Florida's custom home builder. ICI's slogan: "We move walls!" Here's how: all potential ICI Homes customers can take advantage of a complimentary consultation with one of their talented designers to choose a floor plan or tweak it to their household's needs. Not to mention, this often comes at low or no cost.
For example, turn that lanai into a screened-in back porch!
Ready for your Oakmont lifestyle? Talk to us here.