If you're an Oakmont resident who loves roaring engines and burning rubber, your community is perfectly located for enjoying motorsports and other "gearhead" pursuits.
It's convenient to just about everything thanks to its siting on the city's southwest side,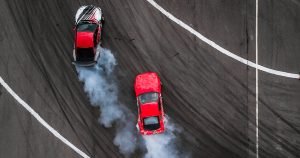 and that means car shows, race tracks, and motorsports events throughout Florida.
Oakmont also is the Gainesville area's premier master-planned community — the main reason you want this address! No other community boasts the size, selection and resident amenities you'll find at Oakmont. A spacious Resident Club anchors meeting and social areas, a fitness center, resort-style pool and sundeck, tennis and basketball courts, and an event lawn.
Plus, a lifestyle coordinator keeps an exciting schedule of community events year-round.
But, if you love all things automotive and motorsports, a new Oakmont home is conveniently located so you can enjoy those hobbies around the Gainesville and north central Florida regions.
Here's your guide to Gainesville-area fun for gearheads.
Gainesville Raceway
Home to one of the National Hot Rod Association's longtime spring events — the Gatornationals — Gainesville Raceway is an iconic drag strip and multipurpose facility that hosts events throughout the year. Its marquee NHRA event traditionally occurs on the second weekend in March, when drag racing royalty and fans gather here. The track is located northeast of downtown Gainesville, on North County Road 225, off State Road 24.
Don Garlits Museum of Drag Racing
Staying with the hot-rod theme, the Don Garlits Museum of Drag Racing is two museums in one. One separate building is dedicated to the history of drag racing and another houses a priceless collection of 50 classic cars. All of it is owned by one of drag racing's true pioneers and champions — Florida native Don Garlits.
Nicknamed "Big Daddy," the legend himself sometimes conducts private tours on the premises. His Museum of Drag Racing is located a short 30-minute drive south of Oakmont to Ocala, just east of the Highway 484 exit on Interstate 75. It's a must-visit for any and all motorsports enthusiasts.
Gainesville Cars and Coffee
Car lovers gather on the second Sunday of each month to ooh and aah over vehicles on display, sip a cup of joe, and visit with fellow enthusiasts. It's held from 9-11 a.m., in the Whole Foods Market parking lot in Butler Town Center, located just east of I-75 and a 10-15-minute drive southeast of Oakmont.
Daytona International Speedway
The "World Center of Racing" and its calendar of big events is further away from Oakmont than the possibilities mentioned above, but worth it.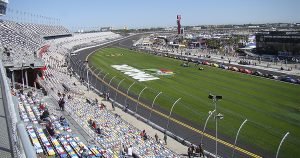 A two-hour drive east on State Road 40 through the beautiful Ocala National Forest takes you to Interstate 95, where you'll head south for only a few more miles until taking the main Daytona Beach exit.
Each February, DIS hosts NASCAR's most famous race — the Daytona 500 — plus the Rolex 24 at Daytona sports car race in January, the Daytona 200 for motorcycles in March, and many more events.
Ready for your Oakmont lifestyle? Talk to us here.