Cue the anticipation! A new row of model homes is coming to Oakmont. The three new additions to Oakmont's model-home lineup come courtesy of ICI Homes, Oakmont's developer and one of our preferred builders. This new model row is heralding a special enclave of 50-foot lots, an in-demand size these days. It's roomy enough to support many floor plans, but small enough to suit for those that aren't looking for an estate-sized home.
The Charlotte, Serena and Arden models are the new ICI Homes models available for this 50-foot phase. They represent three of the eight new floor plans that ICI Homes is offering. Pricing begins in the low $300,000s, so you know such an opportunity won't wait forever.
And, if attractive pricing, floor plans and lot size weren't enough, there's location. Oakmont is Gainesville's premier master-planned community. It's on the city's southwest side, and convenient to downtown entertainment and cultural scenes, the University of Florida, and north central Florida's stunning natural beauty and recreational riches.
Oakmont's 550 acres are studded with conservation land, plentiful live oaks and ponds. There's elbow room for everyone. The Residents Club anchors Oakmont amenities — a resort-style swimming pool, meeting and gathering space, basketball and tennis courts, an event lawn and ever-evolving menu of community activities.
If you're searching for a new custom Florida home in Gainesville and haven't visited Oakmont, ICI Homes' new model-home row gives you a great excuse.
Here are a few sneak peeks at what you'll find.
Charlotte
The Charlotte can be a cozy cottage,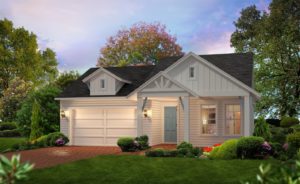 a family home, or a retreat for busy professionals and active retirees.
It's a one-level, three-bedroom, two-bathroom floor plan that includes a two-vehicle garage. Bedrooms are tucked on one side with the owner's suite privately hidden at the back. The open living floor plan invites everyone into a kitchen, dining and living space, with a roomy covered lanai beyond.
One of ICI Homes' most popular floor plans under 2,000 square feet, the Charlotte is making its Oakmont debut.
Serena
The Serena is a workhorse of a floor plan and an ICI Homes customer favorite.
Another one-level plan, it starts at 2,217 square feet with four bedrooms,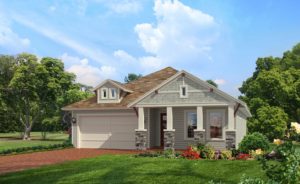 three bathrooms and a two-vehicle garage. Open living rules here too. A wide entry corridor leads past two bedrooms and a bonus space on one side of the Serena, with a fourth bedroom and the private owners suite sited on the opposite side.
The corridor ends at open living, dining, and social spaces. A covered lanai offers outdoor living space. Look for extras in this new Oakmont model: a bonus room and built-in attic storage.
Arden
The Arden is one of ICI Homes' most popular floor plans at Oakmont.
Also one level, its 2,402 square feet features four bedrooms,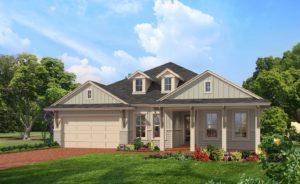 three bathrooms and a three-vehicle garage. The extra garage is your answer to boat or golf-cart storage while out back, a covered lanai provides additional living space.
Ready for your new Oakmont lifestyle? Talk to us here.